CYBER INCIDENT MITIGATION PROTOCOLS
More effective than traditional incident response plans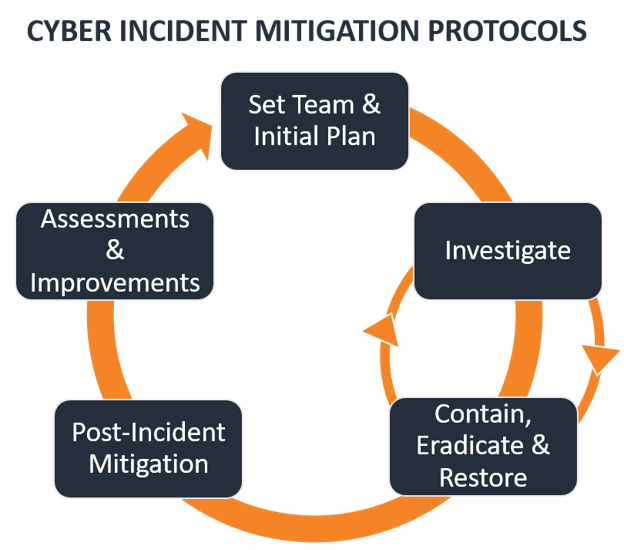 MORE EFFECTIVE APPROACH:

Our innovative Cyber Incident Mitigation Protocols are more effective than traditional incident response plans" — many of which suffer from a slew of preventable deficiencies. This document explains what makes our protocols more effective.

SAVE MILLIONS:

By improving your early detection of cyber-attacks and how you mitigate the harm from attacks you cannot stop, our Cyber Incident Mitigation Protocols can save your organization millions.

STRENGTHENS YOUR OVERALL EFFORTS:

By properly adopting a set of our Customized Cyber Risk Mitigation Protocols, your organization will get these additional benefits.